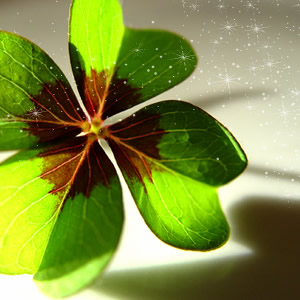 March is a pivotal month, both seasonally and astrologically speaking. (And, of course, it's a pretty exciting month for leprechauns, too).
Our Master Astrologer Jeff Jawer is on the monthly forecast beat, taking a look at what we can expect to see emerge as important themes in life, love and career.
Jawer says we'll continue to see explosive changes taking place in the world, but a New Moon in Pisces on March 4 will plant seeds of hope for the future -- and some escapist tendencies for many.
Winter wimpers out mid-month, and we'll usher in spring in the Northern Hemisphere just as the Sun moves into Aries on Spring Equinox, marking the debut of a new astrological year.
In love, the romantic winds are shifting as love planet Venus enters Aquarius March 1 and romance lightens up. And it's time to take action at work, develop new skills or changing jobs.
Read all the details about what's in store for life, love and career in March 2011, and get key dates for your horoscope sign now:
If you like what you see on dailyhoroscope.com, please consider following us on Facebook and Twitter.