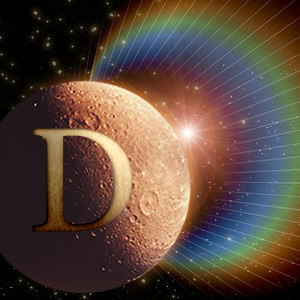 So long, Mercury Retrograde! Our good vibes start to return when Mercury finally goes direct on December 22, 2017. And once mischievous Mercury starts moving forward again, it's time for YOU to move forward, too!
Launching new projects, signing contracts, making major purchases, initiating relationships -- all the activities that were verboten during Mercury Retrograde, are now safe to pursue.
And, now that the irritation level has subsided, you can appreciate the upside to these past three weeks. Upside? Well, yes. Those forced time-outs from business as usual actually served an important purpose: giving you an opportunity to review, reconsider and redo aspects of your life that were sorely in need of re-evaluation. Of course, you hadn't noticed the need for re-evaluation until you had to slow down, so give thanks for Mercury Retrograde!
Taking some time away from your ordinary reality helped you see situations from a fresh perspective. While your rational mind was taking a hiatus, your intuition was stronger than usual. You may have discovered innovative solutions to ongoing challenges, or a new understanding of what really matters to you.
Now it's time to take action based on these new insights. Even though your outer world might look exactly like it did three weeks ago, your inner world has shifted. Give yourself a few days after Mercury changes directions to realign your inner and outer realities, and then get going