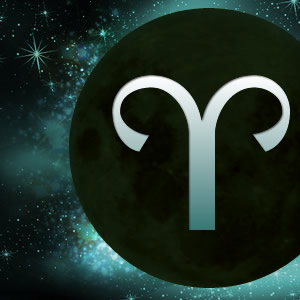 The April 3 Aries New Moon is like a busy intersection with a broken traffic light -- we must keep our wits about us to make it through. Reckless Jupiter rolls with the Sun and Moon in impulsive Aries now, but an opposition from somber Saturn raises roadblocks. Throw in an accident-prone Mars/Uranus in Aries and the recently retrograde Mercury, and we may not know if we're coming or going. Here's how to circumvent a pile-up:
Aries (March 21 - April 19)
Yes, Aries, you're about to move forward in a big way. Just cool your jets a bit or you could get into trouble. At this New Moon, you'd be wise to heed a cautious partner who's warning you to not rush into something prematurely. Wait till month's end when Mercury turns forward in your sign, and things will be much smoother sailing for you.
Taurus (April 20 - May 20)
You're apt to feel overwhelmed at this New Moon, Taurus. The stars are telling you to take a break, let your body/mind rest and wait till May to embark on new projects. If a slow-down at work (or difficult co-worker) has you hamstrung, just accept the delay or constriction as part of the current cosmic weather. Watch your dreams for revelations.
Gemini (May 21 - June 20)
You're longing to jump into a new social scene at this New Moon, Gemini. Yet you may have better luck dipping back into one you left behind. Whether you rejoin a yoga studio, get back into social activism or look up an old pal, let things unfold slowly and be patient with any delays until Mercury, your ruler, turns forward at month's end.
Cancer (June 21 - July 22)
People are noticing you at this New Moon, Cancer, which is a mixed blessing. Make sure your public presentation is as professional as possible, with no threads left hanging to mar your image (or you may have to rework your website or portfolio). If a domestic or family situation is keeping you close to home now, it's probably for the best.
Leo (July 23 - Aug. 22)
Be super careful with any travel plans at this New Moon, Leo. Delays or concerns in your immediate environment or with a sibling are apt to stall your attempts to get out of town; it's crucial to attend to immediate needs first. May is a much better month for a trip or moving forward with any big plans; until then, practice patience and keep breathing!
Virgo (Aug. 23 - Sept. 22)
You're still cleaning up after a recent ending or big change at this New Moon, Virgo. Though you're itching to move on, you may not be able to until Mercury turns forward at month's end. Meanwhile, be assertive with details that must be handled, but your temper is short, especially about finances, so don't take frustrations out on others.