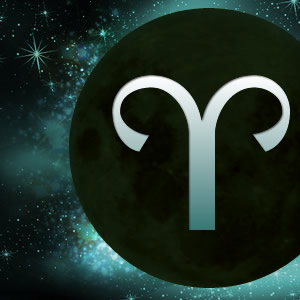 Libra (Sept. 23 - Oct. 22)
What seemed like a minor relationship issue could easily get blown out of all proportion at this New Moon, Libra. A partner is apt to be angry or frustrated about an old or unresolved issue; try not to take it personally, though, or you'll be at loggerheads. Problems should work themselves out by month's end; meanwhile, take things slowly.
Scorpio (Oct. 23 - Nov. 21)
You've got an emergency of some kind in your work sector at this New Moon, Scorpio. All is not as it seems, so don't overreact. The truth will come out by month's end; in the meantime, don't cast blame on yourself or others -- even if work must be redone. Take care that you don't become exhausted trying to do it all yourself, though.
Sagittarius (Nov. 22 - Dec. 21)
A blockage in a long-held dream or friendship could frustrate you at this New Moon, Sagittarius. Fussing and fighting won't help; in fact it could set you back. You'll get to your goal in good time; just idle your engine now rather than trying to race around roadblocks. A romantic relationship or possibility starts to pick up speed by month's end.
Capricorn (Dec. 22 - Jan. 19)
Career delays or set-backs are apt to cause tension on the home front at this New Moon, Capricorn. Or, alternately, your anger about a domestic situation could affect your progress on the job. This isn't the best time to force issues in either realm of life, or to try to get new projects going. Things should flow much more smoothly by early May.
Aquarius (Jan. 20 - Feb. 18)
You say one thing; someone close hears something entirely different. The potential for communication mix-ups is very high at this New Moon, Aquarius, so leave nothing to chance. You may have to delay a trip or another big plan to attend to matters close to home. Take extra care while driving, to avoid road rage or mechanical problems.
Pisces (Feb. 19 - March 20)
You could easily get yourself in hot water with a financial matter at this New Moon, Pisces. Read the fine print if signing an agreement or making a major purchase; better yet, wait till month's end. A partner's indecision or resistance to your expansion plans is likely rooted in common sense. As you take a step back, you'll see the wisdom.