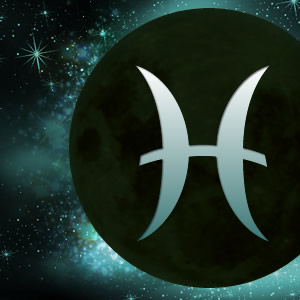 At the March 4 New Moon, we plunge into what aboriginal people call the "Dreamtime." As the Sun and Moon join four other planets in the mystical, watery sign of Pisces, we are enveloped in an otherworldly mist -- and have the conviction that dreams can come true. The Fish favors intuition, compassion and forgiveness. Yet it's not a very grounded sign; wherever this pile-up of Pisces planets happens in your chart, you're apt to look at life through rose-colored glasses. Still, magic is in the air. What might that mean for you?
Aries (March 21 - April 19)
You're in la-la land at this New Moon, Aries. You sense deep undercurrents of change, yet nothing has come to fruition -- yet. This is the time to dream, visualize and have faith that you're being taken care of. Your intuition is super-sharp; trust it to guide you wisely. But don't try to avoid the reality of what you must do to improve your life.
Taurus (April 20 - May 20)
You are surrounded by angels at this New Moon, Taurus -- in the next world as well as this one. Helpful people are just waiting to meet your every need, if you only ask. A big dream gets energized, and you can see its ultimate outcome. Don't worry about how it's going to manifest, just keep imagining the goal and feeding it with your love.
Gemini (May 21 - June 20)
Your career is unfolding magically at this New Moon, Gemini. Now you're seen as a creative or spiritual visionary, and others are inspired to great heights by your words and deeds. As long as you're not lost in a fantasy world that has no connection to what's possible, you can accomplish great things. Prayer and intention are your secret weapons.
Cancer (June 21 - July 22)
A talk you give, call you make or an idea you broadcast could have a surprising influence at this New Moon, Cancer. Make sure your message is inspiring and positive rather than pessimistic or fearful. Much is open to interpretation now, and whatever you assert easily sways others. Planning or taking a trip to healing waters has magical results.
Leo (July 23 - Aug. 22)
The murky but magical realm of sex, death and other peoples' money is opening up to you at this New Moon, Leo. Diving into these mysteries yields treasure beyond belief, if you're willing to go deep and surrender control of the outcome. Profound changes are happening for you, as insights bubble up from the depths. Have no fear: you're protected.
Virgo (Aug. 23 - Sept. 22)
A significant other may be acting strangely or sliding down a slippery slope at this New Moon, Virgo. Because you're so practical, you tend to attract your opposite -- dreamy types who help you let go and relax. Now they're coming out of the woodwork, along with less trustworthy folks. How do you tell the difference? Heed your intuition.