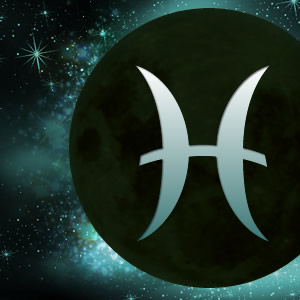 Libra (Sept. 23 - Oct. 22)
Your workplace is in flux at this New Moon, Libra. Just when you try to pin down the facts, they change or grow distorted. Or, a co-worker accidentally deletes what you're looking for. There's no choice but to surrender to what's happening, and find the silver lining. Which is actually quite lovely -- a new, more compassionate way to be of service.
Scorpio (Oct. 23 - Nov. 21)
Romantic vibes are in the air at this New Moon, Scorpio. Your natural sex appeal is radiating -- it's a prime time to attend parties or other events and see who you might meet (just make sure they are who they seem to be!). Those attached can expect some steamy fun with a partner. Creative projects also benefit from the magical flow.
Sagittarius (Nov. 22 - Dec. 21)
Things at home are swirling with mystery and magic at this New Moon, Sagittarius. Alternately, there could be confusion with family members or difficulty pinning them down. Your highest option now is to just relax and not try to control the situation. Put on your favorite music, dance around the house and inspiration will come!
Capricorn (Dec. 22 - Jan. 19)
Your usually pragmatic mind is a fountain of strange and inspired ideas at this New Moon, Capricorn. Some are even apt to contain the seeds of genius. Get out your journal and take notes. Refuse to allow random fears to gain a foothold now, however. And don't even try to pin down plans, as they're changing too fast to keep track of.
Aquarius (Jan. 20 - Feb. 18)
Your financial picture is a hall of mirrors at this New Moon, Aquarius. That's not necessarily a bad thing -- it means you have the ability to shift things in the direction you want them to go. Visualize your desired outcome, whether it's getting a raise or gaining control of your spending, and the magical forces afoot can help make it happen.
Pisces (Feb. 19 - March 20)
Your innate magic is shining forth at this New Moon in your sign, Pisces. Since your birthday is near, this is a fresh start for you creatively, spiritually, or in terms of your direction in life. Treat yourself to a makeover or a special new outfit to bring out your mysterious allure. And, take a risk where you normally would not -- it's likely to pan out.