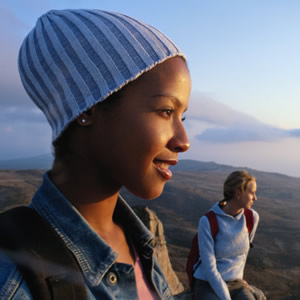 How's this for an idea? Let's work together to get the New Year going in a positive direction! You could even win a prize as a reward for doing good... Here's the deal:
While some of us are busy making ambitious New Year's resolutions, others don't even bother because they figure they won't be able to keep them. But we here at DH think it's important to start the New Year with positive intentions. That doesn't mean you need to give up candy and carbs and bacon and red wine, either. It just means doing something to improve your life and the lives of others in 2011.
To that end, we invite you to take the New Year, New Karma Challenge. Just leave us a comment on this page or on the DH Facebook page and tell us one positive thing you intend to do in 2011.
Will you read your horoscope every day, and use that advice to guide your actions? Will you try to cut down on the cosmic clutter by being more mindful of what you Tweet? Will you make sure you say one kind thing to someone every day, or perform a random act of karmic kindess for a stranger? Your act of positive intent can be anything large or small, for yourself or for others, as long as it somehow contributes to making the world a more positive place.
Leave your comments here or on Facebook by Friday, Jan. 14. We'll draw one random name from all the commenters, and that person will win a free Big Picture Yearly Forecast from our sister site Tarot.com. The Big Picture Yearly Forecast is a personal astrology report that looks ahead to all the big events in your life, and can help you prepare to make the most of the new year. But you can also start making the most of it now!
So tell us: What will you do to build better Karma in 2011?