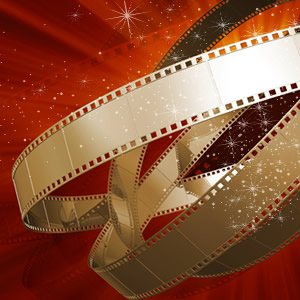 Going to the movies in 2010 provided a great escape from tough economic times, joblessness and some horrific headline news. But some movies make you feel better than others, and we'd like to know what you think.
Which of the 2011 Oscar nominees for Best Picture in 2010 made the most positive difference in your life? Was it the gritty film "The Fighter," with its theme of working hard to achieve a dream? Or do you feel more inspired by lighthearted films that take on love and friendship, as in "Toy Story 3?"
As we gear up for the 83rd Annual Academy Awards on Sunday, Feb. 27, here's a karmic look at Oscars' picks for the Best Pictures of 2010. Let us know which movies sent you the most meaningful message and improved the world's Karma most!
The Oscar for Best Karma goes to....
"127 Hours": Inspired by the true story of a mountain climber who resorts to desperate measures to surive, did this film inspire you with its core message of fighting for life?
"Black Swan": Did this psychological thriller about a ballet dancer who slowly loses her mind make you feel bad, or good thanks to its artful entertainment?
"The Fighter": This gritty look at the early years of boxer "Irish" Micky Ward came with plenty of violence, drugs, so did you leave feeling bad or good about the ideas of family bonds and not giving up on a dream?
"Inception": Ok, we still don't really understand this dreamy movie. But it still makes you feel something. Do you feel good about its central theme of redemption, or kind of bad and lost between what's real and what isn't?
"The Kids Are All Right": This story about children conceived by artificial insemination who bring their birth father into their family life touches on negative concepts of cheating and lying, but were you able to leave knowing those things were overcome by love and commitment?
"The King's Speech": Were you inspired by the theme of friendship and overcoming odds in this story of King George VI of Britain, who overcame his stammer to lead his country through war?
"The Social Network": This chronicle of the founding of Facebook, the social-networking Web site, sent some not-so-pretty messages about founder Mark Zuckerberg. Did you leave feeling icky, or inspired by the vast reach of one brainy college student's world-changing website?
"Toy Story 3": In the third Toy Story movie, Andy's toys are mistakenly given away right before he leaves for college. Ultimately the story is about sticking together in the name of love and friendship -- how'd it make you feel?
"True Grit": This film's so gritty it has "grit' in the title! Did watching a tough U.S. Marshal help a stubborn young woman track down her father's murderer make you feel uncomfortable, or were you inspired by its elements of glorious feminism, determination, honor and justice?
"Winter's Bone": How does this dark tale of an Ozark Mountain girl moving through dangerous territory to track down her drug-dealing father make you feel? Bad, because of its dark elements, or good because it's ultimately about selflessness and family?
There you have it! The karmic highs and lows of the Oscars' Best Picture nominees! Now you tell us, which of these films delivered the most good Karma?
If you like what you see on dailyhoroscope.com, please consider following us on Facebook and Twitter.