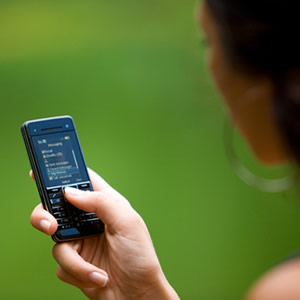 Whoever calls first ... calls back
If you call someone and either phone gets cut-off, you should be the one who calls back!
Lock it up
If you have a non-flip phone, lock it up! The last thing you want to do is accidentally call your boss and leave a 20-minute message featuring you talking about the details of your love life with your friends at dinner. Or a text that reads, "schhhhhloo0324!" to that HR manager who you hoped would hire you for that great job. If you don't want to risk sending an embarrassing or inappropriate "butt-dial" ... be more careful with your phone.
Make it personal
Sure, texting is a quick and easy way to reach out. But if it's a special occasion, consider picking up the phone! Don't text a "Happy Birthday, Mom!" or "Congratulations on your triplets!" They'll feel special, and you'll feel better for going out of your way to make it personal.
And, the same goes for the big golden rule of texting: don't break-up with someone via text. JUST DON'T DO IT!
Want to improve your good Karma even more? Get a Karmic Lesson Tarot Reading from Tarot.com.