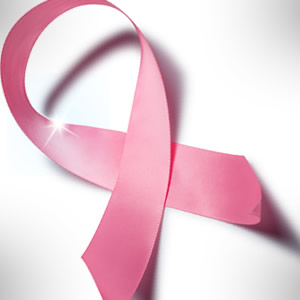 October is National Breast Cancer Awareness Month -- a time to increase consciousness about prevention and early detection, and to raise funds for research. Find out how your horoscope sign can get involved and best contribute to the cause!
Aries (March 21 to April 19)
As the first sign, you're a natural leader, and when you put into motion one of your many innovative ideas, your enthusiasm inspires others to take action too. This month, you could use your leadership skills to spearhead an educational or fundraising campaign. Aries is also the most athletic horoscope sign, and you'll feel energized by directing your competitive spirit toward a higher cause -- running in the Susan G. Komen Race for the Cure®.
Taurus (April 20 to May 20)
As the most body-conscious of the signs, you can make your contribution this month by educating yourself on stress-reducing self-care habits that strengthen the immune system and lower the risk of cancer, and then sharing your findings with friends and community. Your love of the Earth may inspire you to investigate environmental causes of cancer, or get involved with a local group working to reduce toxins in the environment.
Gemini (May 21 to June 20)
Your multiple talents in communications and sales can be put to good use this month -- writing copy for brochures and web sites, educating your community, reaching out to friends and organizations for donations... Research the latest findings in breast health and report back your findings in a blog post or email to friends. Tap into your extensive social network to get out the word about educational or fundraising events.
Cancer (June 21 to July 22)
With your natural sensitivity and empathy, you make a great support person -- consider volunteering your time to assist women undergoing treatment for breast cancer, or families who have lost loved ones to the disease. The Crab is also extremely resourceful, and you can contribute these skills toward fundraising efforts. When you appeal to people's emotions, you are most effective in eliciting donations.
Leo (July 23 to Aug. 22)
You love to be the star of the show, and here's an opportunity to let your talents shine! You could play emcee at a fundraising event, or be a spokesperson for the cause on a local radio. Your natural magnetism and charm will attract more supporters and motivate others to get involved. Since you are drawn to stardom, you could reach out to celebrities in the community to promote your favorite project.
Virgo (Aug. 23 to Sept. 22)
As the sign that rules diet and nutrition, your contribution could be to research and share information about cancer-fighting foods. You also have an affinity for natural healing and might learn about herbs that can be helpful in prevention and treatment of breast cancer. Or, you could apply your administrative talents toward organizing an educational event -- you're happiest focusing on behind-the-scenes details.
Libra (Sept. 23 to Oct. 22)
With your unparalleled social skills, you excel at event-planning -- coordinating logistics, delegating responsibilities, finding the perfect location and making everything look beautiful. Since culture is your comfort zone, an arts-related event might be most appealing -- perhaps organizing an art auction or fashion show to raise funds for research or education?
Scorpio (Oct. 23 to Nov. 21)
The passion and intensity for which your sign is famous can be constructively channeled this month into any number of projects. Scorpio is the sign associated with "other people's money," and fundraising may be the best outlet for you. Scorpio also rules what's hidden, and you may be drawn to investigating lesser known causes of and treatments for breast cancer.
Sagittarius (Nov. 22 to Dec. 21)
You're the promoter of the zodiac -- when you feel enthusiastic about a cause, you can't help reaching out and telling everyone about it. Put these promotional skills to work by volunteering for a breast cancer awareness group or organization and getting the word out about their activities. You could also utilize your natural teaching skills by educating others about prevention and early detection.
Capricorn (Dec. 22 to Jan. 19)
Your talents for organization and leadership can be successfully applied to coordinating a fundraising or educational event. Rather than the nitpicky details, your skill is in overseeing the systems and structures involved. You also have a knack for schmoozing in high-powered social realms. Put your impressive connections to work for the cause and call in favors from big shots in the community to support your event.
Aquarius (Jan. 20 to Feb. 18)
Networking is second nature to you, and now is the time to reach out to your connections to raise awareness and funds for a great cause. Coordinating friends and community for group activities and team projects will be a fun way to get involved. Your technological savvy can be put to use designing educational or promotional web sites or email campaigns.
Pisces (Feb. 19 to March 20)
Your sensitivity and compassion move you to get involved, and you know how to inspire empathy in others. You tend to feel more comfortable working one-on-one than in groups, so you may want to contribute by offering support to a breast cancer survivor or someone undergoing treatment. You could also donate your music or art to the cause -- perhaps by performing at an event, or giving a work of art to a fundraising auction.
Get more insight with a Life Cycle Tarot Reading from Tarot.com!