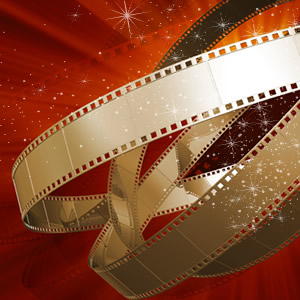 He was a dashing prince with a royal bloodline. She was a beautiful-yet-modest aspiring photographer who met said prince at the University of St. Andrews in 2001. And now, 10 years later, Prince William of Wales and Kate Middleton are engaged to be married on April 29, 2011 like something out of a fairy tale, and the entire world is waiting with baited breath.
Will these two create a real life happily-ever-after? Their Astrology compatibility says "yes!" Here's why:
They put friendship first
William and Kate dated for ten years -- TEN YEARS! -- before they got engaged, starting off as friends and school peers that gradually flourished into romance. You certainly can't say they rushed into marriage. William's communication planet Mercury is trine Kate's intimate love planet Venus; this alignment produces a strong friendship and admiration for each other first and foremost, which in turn fosters a lasting, harmonious partnership. It's also what has helped encourage their mutual humanitarian efforts; rather than receiving more gifts, they've set up a wedding charity fund that will help causes near and dear to them both.
They always "have a giggle"
Sense of humor is a central theme in William and Kate's relationship. The Prince himself has been quoted many times saying the two lovebirds always seem to "have a good giggle." Those Brits sure have a way with words. And, what do you know? They both have their expressive Mercury conjunct, trine or sextile Mars, and while William's humor is dry and Kate's is more outlandish, both are quick-witted, sharp-tongued and they feel comfortable getting into intellectual sparring matches just to keep things interesting. Sarcasm is sexy!
They share a love alignment
Venus and Mars are considered Astrology's "lover planets" and it just so happens that Kate's Venus is trine William's action-oriented planet Mars, which breeds romance feelings and sexual compatibility. Meaning, once things transitioned from friends to more-than-friends, it was on! Their relationship is definitely warm and mutually fulfilling; her Venus trine his Mars is simply a perfectly romantic alignment to share.
Their differences bring them together
It's no secret that Kate Middleton is a "commoner" compared to William's royal upbringing, yet their Destiny Factor is their combined Venus trine non-conforming Uranus. Unlike Princess Diana, who was born into royal ancestry, Kate's parents worked in the airline industry. Decades ago, and those more traditional even today, the marriage between William and Kate would have caused uproar -- yet the Venus trine Uranus between them brings openness, unconventionality and freedom from limiting ideas about how people "should" arrange their intimate lives. While the old standards would say they don't fit together, their entire relationship is out of the ordinary. It's this degree of independence and "out-of-the-norm" that is what this love connection is all about.
Do YOU think Prince William and Kate have found true fairy tale love?
If you like what you see on dailyhoroscope.com, please consider following us on Facebook and Twitter.