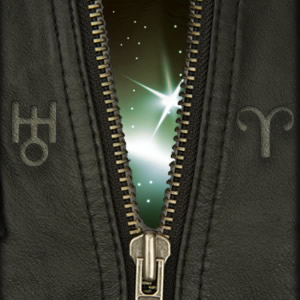 The re-entry of electric Uranus into independent Aries on March 11 marked the beginning of a new era of individuality and personal discovery. I wrote about the role each of us can play in our collective evolution in my recent blog "You Are the Hope of Humanity." However, I didn't discuss the potential for runaway egos and rampantly irresponsible individualism that are less conscious expressions of this transit.
The increasingly eccentric actor Charlie Sheen and real estate developer Donald Trump are providing excellent examples of how this planetary pattern can run amuck.
Sheen's bizarre behavior demonstrates the madness of Uranus in Aries. At first I was puzzled by the attention he was getting for his rants about winning, tiger blood, goddesses and the rest of his incoherent talk. How does losing a $2 million-a-show job and putting dozens of other people out of work equal "winning"? Yet Charlie continues to make news with his 20-city tour attracting, if not delighting, fans. The lure could be the interest in watching a train wreck, but I think that Sheen has tapped into the darker side of Uranus in Aries. He represents rebellion, which is a keyword of both this planet and sign. His lack of logic doesn't negate the public's recognition that systems are failing at making rebels, even causeless ones like Charlie, appealing.
Donald Trump, who is playing the potential presidential candidate card, seems to have no agenda other than the stale meme that Barack Obama wasn't born in the U.S. That and a bouffant hairdo are not qualifications for the highest office in the land, but that hasn't stopped the self-promotion specialist from pedaling the idea.
The threatened shutdown of the U.S. government over budget issues is another expression of the dark Uranus in Aries underbelly. While there are real economic issues to address, it's interesting that the anti-government Tea Party is leading the charge. Shutting down all federal agencies, except for the Defense Department, seems to be in alignment with its thinly veiled nihilistic values. "I'm as mad as hell, and I'm not going to take this anymore," a rant made famous by the 1970s movie Network, is a powerful rallying cry in these confusing times, but it is neither a plan or a governing policy.
Destruction without creativity is the shadow of Uranus in Aries. It's easier to tear things down than to build them up. Yet the transformational potentials of this transit -- and a vital need of these times -- is to invent fresh forms to replace outmoded ones. Tossing bricks through windows is an infantile aspect of revolution easily accessible to mindless mobs, inflated moguls and hallucinatory ex-TV stars. Nor can turning back the clocks to supposedly simpler times lead us into a fulfilling future. It is discovery, rather than retreat, invention instead of invective, that will lead us to better days ahead.