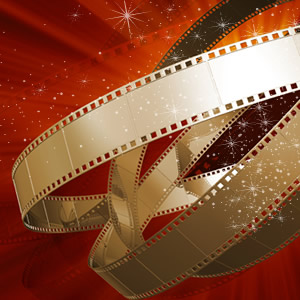 America's sweetheart Reese Witherspoon is all set to marry fiance Jim Toth this weekend at her sprawling ranch in Ojai, California. She's been married once before, and linked to multiple well-known Hollywood stars over the years -- so is the second time the charm for this ambitious Aries starlet?
The big day
On the day that Reese and Jim tie the knot, March 26, 2011, the Moon is in traditional, businesslike Capricorn. Capricorn likes things serious and focused, yet a Venus-Neptune conjunction on this same day supports fantasy, creativity and romance ... it's the perfect recipe for a star-studded wedding! Capricorn steps up to keep this grand-scale event organized and running smoothly, while Venus and Neptune combine to soften Capricorn's stodginess with a sweet romantic breeze.
And of course, we have to commend these two lovebirds for marrying before Mercury goes retrograde... Mercury Retrograde marriages have a tendency to fizzle, but lucky for Reese and Jim, they'll be husband and wife 5 days before the upcoming Mercury Retrograde starts to wage its war on our daily lives.
Okay, so we know that Reese and Jim picked a prime date for a wedding, but is Jim really "the one" for ambitious it-girl Reese?
The big cheese
Born March 22, 1976, Reese was born with the Sun in Aries, that bold first sign of the zodiac. Aries tend to thrive on power and achievement -- in life, and in love -- meaning Reese needs a relationship that lets her be the star. Luckily, Jim has gained his own fair share of success as a well-known Hollywood agent, but this profession has also helped him tap into the world of celebrity, giving him a greater understanding and acceptance of Reese's ultimate needs.
But Aries are also known to be impatient and impulsive, so it's really best if Reese takes her time during courtship, rather than rushing into love. While she's had long-term relationships in the past, Reese and Jim were dating less than a year before they got engaged ... which could mean trouble in the long-run.
The big factors
Born with communication planet Mercury in sensitive Pisces, Reese expresses herself best when she is in love -- that's right, this marriage can be great for her career! However, with loving Venus in sensitive Pisces and action planet Mars in security-craving Cancer, she's had a tendency to look for love in all the wrong places. Ideally, Reese's mate should be strong and self-reliant, and thankfully, a friend has described Jim as having "a great head on his shoulders. He always sees the big picture and he's so level headed."
And we can't leave out Saturn, the planet that defines our limitations, but also our areas of greatest potential. Reese was born with Saturn in Cancer, meaning her limitations lie in the realm of family, security and emotions. But, this also means that with some serious work, these can be some of Reese's greatest strengths. With such a down-to-earth partner as Jim, Reese should find it easier to accept her emotional side and find stability, rather than finding her emotional side inflated by playing off someone with a more extreme nature.
Celebrity couples certainly have their work cut out for them. But with a deep look at Reese's chart, it looks like, as long as Jim remains receptive to Reese's needs of independence, fairness and emotional security and can support a successful work-life balance, this pairing has the potential for success.