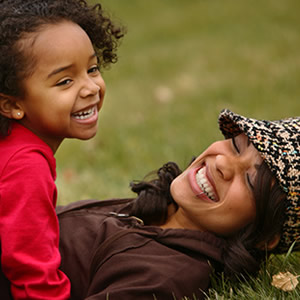 To say that being a single parent isn't easy is an understatement. You have to juggle making a living with getting the kids to soccer practice, getting dinner on the table and ensuring your family always knows how much you love them ... and that's just the tip of the iceberg.
It's a tall order, but the good news is, you don't need to be a superman or superwoman to get it done. With a little help from Astrology, you can avoid some common parenting pitfalls and make the sailing a little smoother.
Aries (March 21 - April 19)
When it comes to single parenting, Rams are definitely up to the task. Not only are they born leaders, but they're tireless, with enough energy for two parents and enough foresight to make sure the kids' schedules are chock full of fun activities, even when they can't be there to join in.
Parenting pitfall: the Aries temper
Without someone around to play Good Cop, the kids might hide things out of fear of a blowup. Don't be afraid to admit when you've overreacted, and apologize.
Taurus (April 20 - May 20)
As a single parent, Bulls know how to provide a stable environment for their kids. They're practical, patient and understand the difficulties that can sometimes come with having only one adult to lean on.
Parenting pitfall: the Taurus indulgence
This sign loves their creature comforts, and they may overcompensate for the fact that they can't always be there by spoiling the kids. Learning to say "no" teaches children to cope with rejection and remain adaptable -- and goes a long way toward keeping the household running smoothly.
Gemini (May 21 - June 20)
The single Gemini parent is tons of fun. Because they're big kids themselves, they'll stay up all night playing Scrabble, blow off dinner for spontaneous ice cream trips and pop in an R-rated film if they don't deem it too damaging to a young psyche.
Parenting pitfall: the Gemini whims
Impulsiveness can be fun, but kids need routine in order to feel stable, especially when they're relying on only one parent. Setting schedules -- even loose ones -- will keep everybody on track.
Cancer (June 21 - July 22)
When it comes to single parenting, Crabs give enough love for two parents. Nurturing, compassionate and sensitive, they take care of their children's every emotional need, and then some.
Parenting pitfall: the Cancer overprotectiveness
You can't always be there, especially as a single parent. Teaching kids to be more independent means you won't have to worry as much when you're gone, and neither will they.
Leo (July 23 - Aug. 22)
Kids of single Leo parents don't lack for much. This sign is nothing if not generous, and when the demands of life don't allow them to be generous with their time, they make up for it by freely doling out money, gifts and affection.
Parenting pitfall: the Leo spotlight
This sign loves all eyes to be on them, which can sometimes push kids into the shadows. Make sure they have ample opportunities to shine on their own.
Virgo (Aug. 23 - Sept. 22)
From an administrative standpoint, single Virgo parents have it all under control. Appointments are always met, budgets are always adhered to and dinner is on the table at the same time every night.
Parenting pitfall: the Virgo criticism
Because this sign is always striving for perfection from themselves, they expect the same from their kids. Be sure to give praise when praise is due so they don't feel like they can never live up to your unattainable expectations.