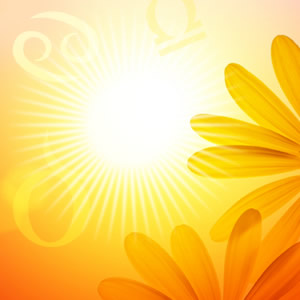 Libra (Sept. 23 - Oct. 22)
Spring comes to life with the Sun in your 7th House of Partners to put relationship issues on the front burner. Revolutionary Uranus entered this part of your chart on March 11 and aggressive Mars is going to join in on April 1. These transits are bound to intensify your interactions with others: some may be sexy but others can be sparring matches. Be prepared to stand up and fight for what you want because trying to compromise with hard-headed individuals is less likely to work than showing your strength.
Scorpio (Oct. 23 - Nov. 21)
Expect the pace to pick up at work and in dealing with your daily routine. The Sun's entry into fiery Aries falls in your 6th House of Service, challenging you to learn some new techniques at a faster pace than you'd like. However, if you're looking for more rewarding employment, this transit provides plenty of motivation for developing skills in unfamiliar areas. Allowing yourself to feel like a beginner is vital if you're going to successfully make the transition from your current situation to one that makes work interesting again.
Sagittarius (Nov. 22 - Dec. 21)
Creativity, romance and play are your delightful priorities now. The Sun's entry into Aries on the vernal equinox occurs in the 5th House of your chart. This sector is all about expressing yourself, having fun, getting attention and opening your heart. You might feel like a kid in a candy store as life brightens with potential for having a good time. You might, though, overpower sensitive individuals so temper your approach depending upon your purpose and audience. Dazzling others should be easy but follow through will require more patience.
Capricorn (Dec. 22 - Jan. 19)
The spring equinox is your signal to pull back from your public responsibilities to put more time and attention into your personal life. Making changes at home may not seem to be related to your career, yet it's an excellent way to prepare the ground for future professional growth. Moving furniture, updating decorations and cleaning out old, unused items is especially important now. Conflict with family members or housemates is possible but can be avoided when the intensity you feel is applied to changing yourself instead of them.
Aquarius (Jan. 20 - Feb. 18)
You are ready to rock, roll and change your world. Uranus, the revolutionary planet associated with your sign, entered pioneering Aries on March 11. The Sun moves into Aries on the equinox, March 20, and joins Uranus the following day. Holy electricity! This can set off spontaneous reactions ranging from brilliance and originality to all our rebellion, chaos and confusion. Naturally, it's better to be the lightning than to passively sit by and get struck by it. Wake up, shake up and take your life toward a new light of freedom now.
Pisces (Feb. 19 - March 20)
The Sun's entry in Aries, marking the vernal equinox, occurs in your 2nd House of Self-worth. This signals the importance of investing in your own abilities, developing your talents and enhancing your physical well-being. Don't do this for anyone else or expect a lot of help along the way. This is a solo flight that might feel lonely but can give you a sense of freedom that can be exhilarating. This is no time to compromise or to slow down to explain yourself to others. You're the boss of you and are ready to take flight.