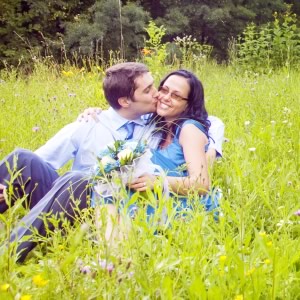 Libra (Sept. 23 - Oct. 22)
The changing season is marked by the Sun's entry into your 7th House of Partners on March 20. This charges up your relationship life with fresh opportunities and challenges. Standing still is not a viable option but being bolder in speaking your mind and pursuing your desires makes sense. It's better to go too far than to play it safe during the turbulent first 30-days of spring. On April 20 the Sun shifts into your 8th House of Deep Sharing where fresh passions will be tested to see if they hold up after the initial attraction starts to cool.
Scorpio (Oct. 23 - Nov. 21)
Relationships may be more bothersome than pleasurable until the Sun enters your 7th House of Partners on April 20. This can attract someone who is more grounded and sensual. Warming up to each other may not come quickly but it's the slow rise of emotional heat that is more likely to build as lasting alliance than the fire of an instant attraction. Keeping things simple by living in the present rather than bringing up old issues supports your ambitions in a new union or supplies assurance in an ongoing partnership.
Sagittarius (Nov. 22 - Dec. 21)
Your playful spirit should be in full bloom with the Sun's entry into Aries on March 20 that marks the beginning of spring. This transit happens in your 5th House of Self-Expression and Romance. You can expect to be charged up with enthusiasm, almost like a kid with a new toy as you dance, prance and strut your stuff with playful innocence. Passionate Mars adds more fuel to your emotional fire when it shifts into this part of your chart on April 1 with another boost to self-esteem when loving Venus follows suit on April 20.
Capricorn (Dec. 22 - Jan. 19)
The first 30-days of spring aren't necessarily ideal for your personal life. The impulsive Aries Sun falls in your domestic 4th House, which can occupy you with activities at home or make you more inclined toward introversion. That changes dramatically on April 20 when a solar shift into Taurus brings warmth and sensuality to your 5th House of Romance. That's an ideal time to set aside as much work as you can so that you can make pleasure your priority and enjoy the moment without worrying too much about the future.
Aquarius (Jan. 20 - Feb. 18)
An argument could be the first step toward a romantic encounter when the Sun enters Aries on March 20, the first day of spring. This energizing transit occurs in your 3rd House of Communication, firing up conversations with an edge that has anger on one side and sexual attraction on the other. Passionate Mars enters this house on April 1, multiplying your opportunities to turn fighting into flirting. But if you go too far toward aggression, accommodating Venus' move into your chatty 3rd House on April 20 helps you make peace instead of war.
Pisces (Feb. 19 - March 20)
The new astrological year starting on the first day of spring, March 20, should find you in pretty good shape when it comes to relationships. Loving Venus is in your sign until April 20, which tends to make you more attractive. But what others think isn't nearly as important as how you feel. Finding beauty in yourself and acting graciously makes life seem like a romantic movie in which you are the star. Doing what you can to please yourself helps you enjoy life much more and is bound to make you particularly desirable to others.