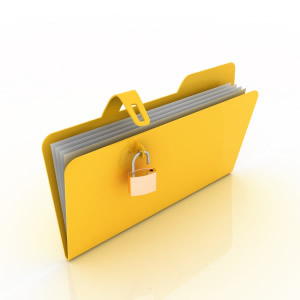 As people become increasingly more desperate to find work in today's bleak economy, the awareness level when entering personal information into job applications is exponentially decreasing.
If you want a job at a big company like Home Depot and Target, you better be willing to give your social security number and date of birth; job-hunters are noticing they're being asked more and more personal info, and organizations like the Equal Employment Opportunity Commission are taking notice of these new policies as age and/or race discrimination could clearly be a motive...
Perhaps it's because these companies are more likely to get away with asking for social security and birth date information when most people are just happy at the chance to work. But people are catching on, and it's resulting in these eager employment-seekers feeling as though they have to lie in order to get hired.
This is just one example of our consciousness and forethought seemingly lacking. We're so eager to put ourselves "out there" in today's public, professional and online world that we're in danger of losing our personal and private selves. If someone lies on a job application, they may snag the job as a result -- but what happens when the lie is discovered? Who'll feel the brunt of it, the person who lied, the company who hired, or both? How far will the repercussions go?
Yes, you may so badly want a new relationship, but stop and think before you fib on your online dating profile and need to explain yourself later. Yes, you may want to help spread a rumor on Facebook about a friend who did you wrong, but stop and think before you post that snarky comment that could backfire. And yes, you may need a job so badly that you're willing to offer up whatever personal information is asked of you, but stop and think before you do so, and know your rights beforehand.
Consider the consequences of your actions before you jump in ... because once you do, your stamp is left on the world. Know that you'll be comfortable with the imprint you leave.
So... What do YOU think about companies who ask job applicants to provide more personal info? And would you lie on an application to land a job?
If you like what you see on dailyhoroscope.com, please consider following us on Facebook and Twitter.