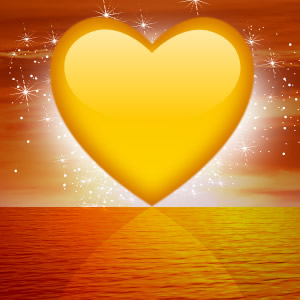 From fun flings to long-term loves, summer is the season to show some skin and let the sultry temperature change affect our moods ... and libidos! However, summer doesn't bring the world to a stop, and real world responsibilities can often smother the flame.
Work, limited vacation time, keeping the kids entertained during their school break -- all this can keep us out of the bedroom and drain desire. Have no fear! Take a cue from your partner's horoscope sign and let spontaneous summer seduction begin.
Aries (March 21 - April 19)
The second the two of you have a free moment together, grab your keys, hop in the car and blindfold your "Warrior" mate, telling them you've made special plans. It doesn't matter where you go -- any secluded, scenic spot will do -- this impulsive sign is always game for a surprise! Once you're parked, straddle the passenger seat for an impromptu make-out session. (Don't go too far, however -- save that for when you get home. It will make the drive back much more suspenseful!)
Taurus (April 20 - May 20)
After you've put the kids to bed (or as soon as the Sun's down), grab a pitcher of sangria and lure your lover outside to your patio, balcony or porch -- ideally, an outdoor spot decked out with tea lights. This earthy sign will love the fresh smells of the season and enjoy taking in the fragrances and flavors of the refreshment you offer. And because Taurus is all about touch, initiate love-making with some subtle strokes and caresses. If your outdoor arrangement doesn't afford you much privacy, consider this sensuous break outdoors a build-up to the passion you'll unleash once inside!
Gemini (May 21 - June 20)
Backyard movie screenings, outdoor concerts -- the opportunities to feed your mind al fresco are endless come summertime, and nothing turns on your Gemini like some food for thought -- and good company is a bonus! After you two have spent some time out in the fresh air, start your seduction with a controversial statement or insightful conversation. Once home, your Gemini honey will be so turned on mentally that one fast move -- a forceful kiss, a strategic brush against them -- is all you'll need to get the party started between the sheets.
Cancer (June 21 - July 22)
If your schedules are hectic -- and require that your Cancer companion runs around town all day -- stay in! Realize that one of the most romantic places for this sign is home. All you need to do is "summer-ize" your place: throw open the windows, incorporate bright colors, string white patio lights up around the yard. That way, you let summer's relaxing influence float into your home like a sultry breeze ... turning your Cancer lover on in one of their favorite places in the world -- the space you share!
Leo (July 23 - Aug. 22)
This most youthful sign of the zodiac won't mind a nostalgic romp through the sprinklers after dark! Or you can appeal to their glam-loving side by booking an evening poolside, just the two of you. Crack a bottle of bubbly, then suggest a sexy session of skinny-dipping. You'll know what to do from there, and so will this generous sign of the zodiac!
Virgo (Aug. 23 - Sept. 22)
Your "Virgin" (ha!) partner is most likely working extra hard this time of year to make sure any vacation plans are in order and that the kids are involved in enough day-time activities to keep them busy. Ease your Virgo's tightly-wound mind by reminding them of the bigger picture: natural beauty at its best! If a camping trip for two isn't possible, offer a change of scene by finding somewhere isolated to lay out a blanket, gaze at the stars -- and rediscover the stress-relieving powers of lovemaking!

Will your love last? Find out with a Love Celtic Cross Tarot Reading from Tarot.com!