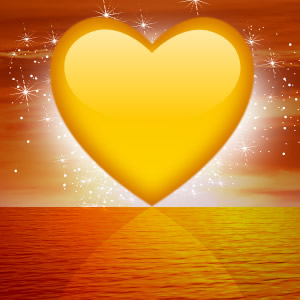 Libra (Sept. 23 - Oct. 22)
This romantic sign will be itching for any excuse to get a little closer. Don't be afraid to go all out (if it's within your budget), reserving a seaside room with all the extras. This sign, above all others, is sure to appreciate the effort you put into making things perfect. Strapped for cash? Simply escort your passionate Libra to a comfy place with plenty of candles and work your magic!
Scorpio (Oct. 23 - Nov. 21)
This sign of sex and death is -- as you've probably discovered -- incredibly lusty. Take your Scorpio away from any reminders of emotional drama by taking a day (or weekend) trip near their element: Water. Seaside, lakeside, riverside -- it doesn't matter. Just get them near deep pools of water, and you probably won't even have to make the first move!
Sagittarius (Nov. 22 - Dec. 21)
Set your Sagittarius free from the pressures of the daily grind, and you can expect to unleash a lust monster! How do you do that? If globetrotting isn't in the budget, do your best to find one of nature's "best-kept secrets" around you -- they'll really get in the mood discovering what feels like uncharted territory. Even though this is a sign that cherishes wide open spaces, the more hidden the destination, the better, because they'll definitely want to be doing the dirty outdoors.
Capricorn (Dec. 22 - Jan. 19)
Your buttoned-down Capricorn might seem all business (even when the weather is at its most gorgeous), but its symbol, the Mountain Goat, proves how sure-footed it is when it comes to trekking through nature. Get your Capricorn out of the office and far away from cell phone reception with a scenic hike. When you come to a flat point with a breath-taking view, be ready to make your move ... but remember: this "executive" of the zodiac likes to take control, so don't be taken aback if they're the one moving in for the kill!
Aquarius (Jan. 20 - Feb. 18)
Whether they're volunteering as camp counselor or revving up community activism efforts, your Aquarius lover's mind is in a million places at once! Make sure to bring them back down to Earth with a few offbeat (or downright scandalous) flirtatious remarks. Better yet, make an explicit suggestion about hooking up in one of their favorite (if unusual) spots around town. Although Aquarius usually has the greater good in mind, there's no doubt all their focus will be on you once you fill their brilliant head with creative visuals!
Pisces (Feb. 19 - March 20)
Your Pisces is in its element during summer, when the pace of life seems to slow down and everyone else seems as languid as this starry-eyed sign. The key is to weave a fantasy realm for the two of you (even if that means sitting out on the lawn at midnight with a candle, a bottle of wine and sexy music turned down low) -- they'll accept the invitation and get lost in you!

Will your love last? Find out with a Love Celtic Cross Tarot Reading from Tarot.com!