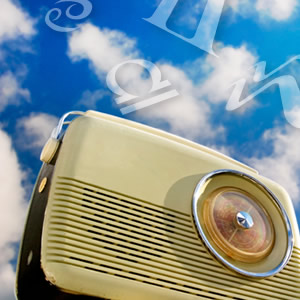 That July afternoon so hot you spent the entire day in front of your A/C listening to Carole King ... the strawberry ice cream melting down your arm while Led Zeppelin blasted through the speakers ... the smell of burning firewood while your boyfriend strummed a Bob Marley song on the beach. Music can tie up a summer memory so perfectly that it's simply unforgettable. So which summer anthem sums up your horoscope sign best?
Aries (March 21 - April 19)
You're an active Fire sign, so you love that hot, summer sun -- no doubt you'll be out there enjoying it as much as humanly possible. "Soak up the Sun" by Sheryl Crow is not only a fun song to have on in the background while playing outside, but the title pretty much says it all.
Taurus (April 20 - May 20)
Janis Joplin's raspy voice screams sensuality, practically created for the pleasure-seeking Taurus. Her classic rendition of "Summertime" is soothing, and your indulgent nature will appreciate the moment she croons that "the livin's easy." You said it, sister.
Gemini (May 21 - June 20)
Restless to the point of boredom, you've been biding your time until summer arrived. And now, it's finally here! Whether you've been stuck in class or waiting to swap out your "business casual" pumps for sexy sandals, celebrate by belting "School's Out" by Alice Cooper all summer long. No more teacher's dirty looks! But your boss? That's another story.
Cancer (June 21 - July 22)
With an attachment to your past, you love to reminiscence about old friends and lovers just as much as you love meeting new ones. "Summer of '69" by Bryan Adams is all about remembering those hot summer afternoons spent with high school crushes, not to mention sprouting your creative and/or musical wings. Ah, those were the days...
Leo (July 23 - Aug. 22)
Spontaneous and joyous pretty much sums you up, Leo, so your summer should be one big celebration. Now that you're free to have more fun, consider "Jammin'" by Bob Marley the perfect summer anthem. Since you love to perform, break out your air mic and get to as many summer parties as the word "jammin'" is used in the song. That's a lot of partying.
Virgo (Aug. 23 - Sept. 22)
There are so many factors that make Will Smith's "Summertime" the perfect summer anthem for the perfectionist in you -- from the kicked-back hip hop beat to the laid-back lyrics that precisely describe what summer's really all about. Impress your friends by rapping along lyric by lyric ... who knew you were so hardcore?
Libra (Sept. 23 - Oct. 22)
As the relationship sign, you've got one thing on your mind this season -- either a finding a summer fling, or turning a fling into something more. "I'm Yours" by Jason Mraz not only tugs at the heartstrings of both guys and girls, but its acoustic, tropical vibe is prime for stirring up some poolside romance.
Scorpio (Oct. 23 - Nov. 21)
"Hot Child in the City" by Nick Gilder came out in the late '70s and eventually hit #1 on the Billboard charts, thanks to its slick electric guitar licks and haunting lyrics about young runaways on the streets of Hollywood. Scorpios would love a song that emotes a darker, more mysterious theme, still keeping with the hot sounds of summer.
Sagittarius (Nov. 22 - Dec. 21)
As the Gypsy sign, you love to travel and explore during the summer months. "Kokomo" by The Beach Boys is your prime summer anthem, for two reasons: 1) conga steel drums and 2) it name drops just about every tropical island, from Aruba to Montego Bay. The only destination mentioned that doesn't exist? Kokomo.
Capricorn (Dec. 22 - Jan. 19)
Since you're such a workaholic, letting loose this summer may not even be a thought in your mind. So, let "Dancing in the Street" by Martha and the Vandellas be your personal mantra, and do something a little crazy: dance in street! Go! Now! After all, summer"s here, and the time is right.
Aquarius (Jan. 20 - Feb. 18)
Always down with the hottest trends, you wouldn't be satisfied listening to old standards. "Last Friday Night" by Katy Perry is gearing up to be one of 2011's hottest summer songs, and it's all about those wild summer nights. And as a technology buff, you prefer its electronic drums over the real thing, anyway. Auto-tune, anyone?
Pisces (Feb. 19 - March 20)
The dreamer in you is envisioning the way it used to be and the way it will be once again ... someday. "Summer Nights" from "Grease" is a playful duet about summer love lost, and then found. And who cares if you don't have your Danny Zuko to sing with you -- you can handle both parts on your own, thank you very much.
Get insight and guidance for summer with a Celtic Cross Tarot Reading from Tarot.com!