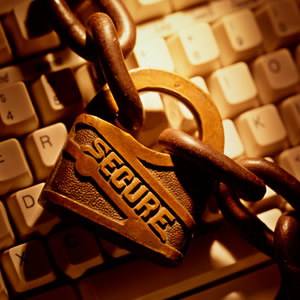 Yes, the Internet provides an endless stream of infinite information -- and while much of it is awesome and useful, it's also become a stomping ground for all-around inappropriateness. Never has it been so easy to bully, hack and steal the identity of strangers. But there is hope!
Today, February 8, 2011 is the eighth annual Safer Internet Day, helmed by a Yahoo.com-developed website. With its slogan, "It's more than a game, it's your life!" the folks at the Insafe network are "encouraging people to think about their online identity and the survival of their real self through the online experience." Today kicks off a slew of Safer Internet promotions, such as publications to help educate kids about safe Internet practices, youth panels and collaborative committees and activities all over the world.
Safer Internet Day is just one of many organizations coming together to promote a healthier online environment. From the Safe Internet Allience to police forces around the globe, it seems the more improper incidents that occur online, the more people are taking a stand, especially for the sake of young people and the future of the Internet at large.
Here at dailyhoroscope.com, we're all about approaching our everyday lives and digital practices with good intention, and with Karma at the forefront. It's great to see a day set aside each year to help raise awareness. Ask yourself -- does your "digital life" line up with your intentions? Are you proud of, and do you feel safe with your online activies and persona? Do you practice the Karmic Laws while participating in your online life?
Read up on ways to improve and maintain a healthy Internet lifestyle:
What will you do to help in the fight and make the Internet a safer place?