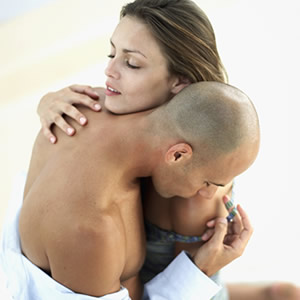 Tantra, for many people, may arouse images of sultry women and men lying about on pillow-strewn beds with candles lit in the background while the sweet aroma incense fills the room. The sounds of strange but alluring music played on foreign instruments fills the airs as the couples begin to engage in sensuous sex that lasts for hours and hours. Sting, the musician, once stated that he practiced Tantric sex with wife and that it lasted for up to eight hours.
The truth about Tantra is far more exciting.
Tantra is a complete spiritual system that goes back at least 10,000 years. It developed over time in an area on the west of modern India. There, the people known as the Indus Valley Civilization developed around the Saraswati river. When the river began to dry the civilization disbanded, traveling east to India, northeast to Tibet and China, and even west into Europe. It is the beliefs and practices of the Indus Valley civilization, and their evolution over time, that became the basis of Tantra.
Most of the concepts we consider "Eastern mysticism" began with the ancient Tantrics. Their medical concepts and self-defense techniques are the source of Kung Fu and Chinese traditional medicine, including acupuncture. The practice of yoga and the ideas of karma, prana (the universal energy), kundalini (personal energy), the chakras, paths of energy throughout the body, astronomy and astrology and much more began with the Tantrics. These concepts were adopted by later cultures. In Sanskrit, the ancient language of India, a word for tree (dru) combined with a word for knowledge (vid) to form Druid. The Druids were the spiritual poets who guided the ancient European Celtic people. They were known for having the wisdom of trees.
Spiritual, sexual system
Real Tantra is a spiritual system that covers all aspects of life, including sexuality. Although Tantric sexuality was known to some people in the West as early as the late 19th century (and hinted at earlier), the focus on Tantric sexuality really expanded in the 1960s and 70s, along with the sexual revolution. Real traditional Tantra, however, is much more, and you can use it to improve your life.
One aspect of Tantric philosophy can be described like this: Life is wonderful! This contradicts many other philosophies. For example, in Christianity, our world is a place of pain where we suffer until we die, then may go to a wonderful place: Heaven. In mainstream Buddhism and Hinduism, life is also seen as a place of suffering, and you have to experience it repeatedly through reincarnation until you learn your spiritual lessons and can get off of the "wheel of rebirth." But to Tantrics, life is wonderful.