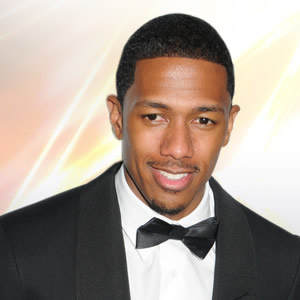 We're not sure who Beyoncé is talking about when she sings "I can see your halo," but perhaps her hit song refers to the four extraordinary teen angels being honored at this Friday's second annual TeenNick Halo Awards.
These teens know a thing or two about how to generate good Karma. Herold Charles, 18, of Miami, Fla. has been tirelessly helping with Haiti earthquake relief efforts. Joshua Hall, 17, of Brooklyn, N.Y. uses his voice to advocate for the eradication of child slavery and basic human rights for children. Lauren Huichan, 18, of Albuquerque, N.M. advocates for teens and works to change the foster care system in New Mexico. And Jordan Somer, 16, of Papillion, Neb. Created a Miss Amazing pageant for young women ages 5 to 35 with physical and mental disabilities.
The HALO Awards ("HALO" stands for "Helping and Leading Others," by the way), will honor these four teens in an hour-long TV special produced and hosted by TeenNick Chairman Nick Cannon -- who also happens to be Mariah Carey's handsome hubby. Each honoree will receive a grant for their organization, a scholarship and a visit from a celebrity who shares their cause – in this case, that includes Mariah Carey, Rosario Dawson, Wyclef Jean and Ashton Kutcher.
As your Daily Defenders of Good Karma, we couldn't agree more when Cannon says the awards are a great way to inspire young people to become agents of change. "These four teens help and lead others because they believe it's the right thing to do, which is why they deserve to be acknowledged and supported to continue their work," he said.
Catch the show on TeenNick at 5 p.m. (PST) this Friday, Dec. 10. And let us know if you have teens in your own community who are working hard to contribute to the world in positive and meaningful ways.
Who would you give your own HALO Award? Do you know any young people who are doing things to making the world a better place?