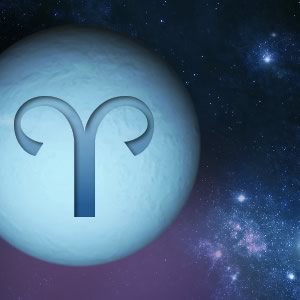 2011 started on a dramatic note due to the freedom movements in the Arab world and the devastating earthquake in New Zealand. The powerful shaking in these vastly different parts of the world may be seen as foreshocks of bigger changes to come.
The year began with a Solar Eclipse on Jan. 4, followed by expansive Jupiter's entry into independent Aries on Jan. 22, and the New Moon in revolutionary Aquarius conjunct assertive Mars on Feb. 2. Spikes of surprise and uncertainty shake us, but instead of holding on tightly to what we know, the astrological message is to relax and loosen up to adapt to the waves of change to come.
On March 11 revolutionary Uranus re-enters Aries, inciting seven years of innovation and liberation. We may feel strange in a shifting reality where old enmities may reach their breaking points so that new alliances may be born. Union busting in Wisconsin and Indiana, for example, are the inevitable results of America's turn to the right, epitomized by Ronald Reagan's election in 1980. Certainly the short-term results of these conflicts will affect U.S. elections, but these may only be interim steps in a greater political transformation that transcends party lines. Al Qaida was perceived as the leading anti-government force in Egypt, yet recent events have bypassed the fundamentalist organization, at least for now. Other as-yet-unknown forces will arise in the U.S. and elsewhere to radically shift the course of history.
On March 20 the Sun enters Aries where it will join Uranus the following day. Aggressive Mars, Aries' traditional ruling planet, also moves into pioneering Aries on April 1, throwing another log on the fires of freedom and discovery. There are periods when time seems to speed up, and this is one of them. Some people are exhilarated by the ride, but most of us are threatened when the speed of shifting circumstances outpaces our ability to assimilate them. Nonetheless, slowing down the tides of change is not possible, and attempting to increase inner velocity may only add to a sense of chaos.
One key to functioning effectively under the rising influence of Uranus and these other dynamic planetary shifts is flexibility. Recognizing that there are breakthroughs to be discovered frees us from the limits of current knowledge, habits and expectations. Uranus shatters the old mirror of reality, which is usually a painful experience, yet the scattered shards of broken glass lead our eyes in unfamiliar directions. More supple perspectives allow us to find truth in unexpected places, which is where we are heading. The capacity to flex our bodies, minds and spirits to bend around the hard corners of the old reality makes us avatars of a new one, and creative participants in the next phase of human evolution rather than victims of unforeseen changes.
Get more insight about what's next for you with a 30-Day Forecast Report from Tarot.com!