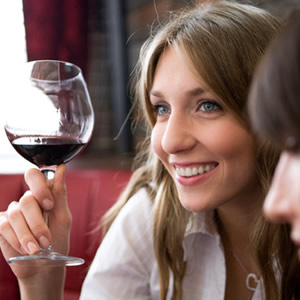 Eat less, exercise more. Spend less, save more. Complain less, smile more. Yaddah yaddah yaddah, yawn. We need to do something about these boring New Year's Resolutions and their 10 percent success rates. But what? Three gals out of Portland, Ore. know!
Just as we usher in 2011, enterprising friends Jody Schreffler, Leila Dean and Rebecca Smith have launched a public Facebook group called "A Year of 30-Day Challenges." The idea is to excite people about making small life changes in a competitive, supportive and entertaining setting. With a group page to share the experience, participants can achieve their goals without feeling so alone -- and they're also held more accountable for following through.
"The whole point of the 'Year of 30-day Challenges' is to make it fun and easy to motivate yourself to take small steps in tackling life every day," founder Schreffler said. "Life can be boring, lofty goals can be daunting, bank accounts can groan, thighs can continue to wobble. But if you participate in the "Year of 30-day Challenges" with us, we can laugh our way through 2011 by taking positive, healthy steps every day.
For January, the challenge is to "Sober Up!" and members are charged with the task of consuming no more than one alcoholic beverage a day. As they embark on the challenge, participants are encouraged to provide feedback on the Facebook group's wall, lending comments, photos and links to help each other. Or just to make each other laugh. Already, playful commenters are writing in to ask how big their glass can be, or if they can save all seven drinks for one crazy Saturday night. The answer is... no!
The rules of the competition are simple, and anyone can join. Participants' sign up to become part of the Facebook group "A Year of 30-Day Challenges" and engage in each month's challenge. As participants embark on the challenge, they are encouraged to provide feedback on the group's wall via comments, photos, and adding supportive links.
The group, which began with just a few friends-of-friends, has grown to more than 200 members strong in just a week. And the member who gets the most of their friends to sign up for the challenge by January 1will win a prize -- how's that for even more incentive to change your life?!
New member Jen Gehres, stay-at-home mother of two, said she joined the group just to do something positive for herself. "My life is about making my children happy, which is wonderful, but I rarely have adult interaction. I'm sometimes convinced that I do not use my brain for days on end. This is an easy way to do something for myself. It makes me excited for the New Year, even though I am afraid one of the challenges will make me give up my diet coke."
New challenges will be released a few days before each month begins, and Schreffler promises they will all be unique and creative. "The Year of 30-day Challenges, while public on Facebook, is still a highly personal endeavor. Not everyone drinks alcohol, for example. If the participant wants to change the challenge to no more than one coffee a day, we're all for that," said Schreffler. "The ultimate goal of the group is just to remind people to challenge themselves daily."
If you like what you see on dailyhoroscope.com, please consider following us on Facebook and Twitter. We need your help to spread the word and fill the world with good Karma!