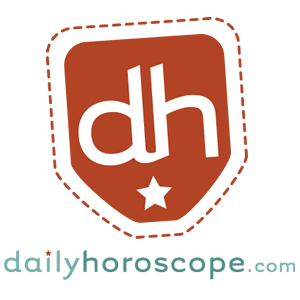 What is the Karmic Code of Honor?
Our growing legion of Daily Defenders follows a simple Karmic Code of Honor: To protect the universe by infusing it with positive energy every day. This karmic code is part of our mission to empower you with practical advice and tools for living a more thoughtful and meaningful life, and for transforming the world through that positive energy.
What is a Daily Defender of Good Karma?
Daily Defenders are people just like you, who pledge to protect the balance of the universe with positive acts and intentions. Daily Defenders use the practical tools and insight we provide to move through every day with purpose, fighting against information overload and careless communications. Daily Defenders help improve how we contribute, process and redistribute messages and feelings to prevent negativity from upsetting the world balance.
What exactly are we defending?
Humans are losing sight of what is truly meaningful. Digital media makes it too easy to broadcast every thought, idea, opinion or feeling without considering the ramifications, and these careless communications are destroying the beauty, power and influence of language. We fight to empower people to behave more responsibly, from bold actions right down to the shortest of messages. The laws of Karma suggest "what goes around comes around," so we fight to ensure that what goes around is positive and meaningful.
What's inspires the Karmic Code?
We believe every thought and intention carries energy, and the universe holds it all. The Karmic Code of Honor provides a positive benchmark to guide you through every day. This, along with our practical advice, insight and inspiration, can help shape your actions and intentions and improve the overall energy of the world we share.
How can you help defend the Karmic Code of Honor?
Join our community of Daily Defenders! When you become a Daily Defender of Good Karma, you agree to live up to this Karmic Code of Honor and help spread the positive energy to others. With our combined commitment to making positive changes in the world, together we can watch as the energy of the universe shifts from dark to light. For specific ideas on how to defend the Karmic Code of Honor, follow our Top 10 Karmic Laws and become a Daily Defender of Good Karma!
About Daily Insight Group
DailyHoroscope.com is part of the Daily Insight Group, a powerful network of online and mobile properties that also includes Tarot.com, Numerology.com, Decoz.com and Twittascope.com. With a combined 30 million page views per month across all of its properties, Daily Insight Group offers its audience fresh perspectives, tools and insightful wisdom of ancient oracles to contextualize everyday issues. From something as simple as "Will today be a good day?" to advice on starting a new job, ending a bad relationship, or money concerns, Daily Insight Group empowers users to employ horoscopes, Astrology, Tarot, Numerology, and I Ching to move through a modern world with meaning. Learn more about the perks of your Daily Insight Group membership now! »