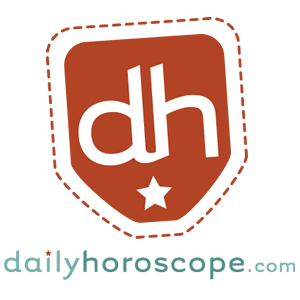 6) Respect the text
Texting has gotten many people into trouble. From simple blunders like predictive type changing the meaning of your messages, to far more serious issues like getting into a dangerous car accident while texting and driving, or getting caught in an racy sexting romance, texting can be a powerful and very damaging tool. Be careful what you text, when you text and who you text. Using mobile devices can be awkward and requires more dexterity and attention. So we suggest you follow the three "Ds" -- Don't text while driving, drinking, or being deceitful.
7) Censor your cell
Just because we humans are so smart that we have invented a way to talk to anyone, anywhere, any time in the world, doesn't mean we need to do it. If you have to take a call, think twice about where you are. Who is around you? What are the acoustics like? Are you really in a position to communicate and be respectful to the person on the other end of the phone ... or others around you?
8) Give it a rest
Create a technology Sabbath! Choose a day of the week where you will not allow any electronic devices or media into your daily routine (outside of mandatory situations, like work). Limit your cell phone to only making necessary calls. Don't take calls, let them go to voice mail, then check the messages at a specified time. Resist being a slave to your phone or voicemail. Avoid TV, radio and internet. At home, pretend you're a pioneer. Break out a book, drag out your dinner by shopping for fresh ingredients and going home and cooking. Music is fine, but listen only to uninterrupted music (like CDs, iPods). Meditate, sketch, journal, draw, exercise ... and unplug your phone and laptops. Try it! You'll love it!
9) Think out of the e-mail inbox
It's easy to forward an e-mail or hit "reply all." It's easy to blast your list of friends and family members with links, poems and trite jokes. But remember, when you put that out there, you're adding noise to your friend's inbox. That e-mail might just compete for visual attention and mindshare with that of a more important or relevant e-mail for your friend. Don't make it hard for your friends to prioritize their day. Think out of the box. Find a different way of sharing your joy. Start a blog. Post your favorite links, videos, jokes and poems there and let your friends catch up on their own time. Or perhaps share your happy links and likes on a social site like Facebook or Twitter.
10) Monitor the aspects of your life
No, we aren't talking about how many Facebook friends you have, or if you're getting enough exercise. We are talking about planetary aspects! After all, we are a horoscope site. We believe the power and perspective of Astrology can be a useful catalyst for navigating and decoding the chaotic world. It's helpful to know about upcoming astrological events such as New Moons, Full Moons, change of signs, Mercury Retrograde and significant planetary aspects that are influencing all of us! You'd be surprised at how awry communications will be when Mercury, the planet of communication, is in retrograde! If you are tuned in to the planets, you will be so much more prepared to tackle the daily influx of cosmic clutter.