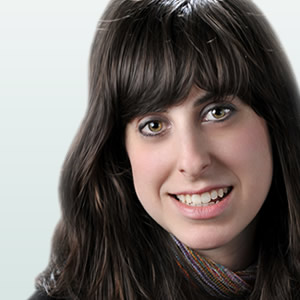 My Daily Defender Profile
Name: Amy
Daily Defender Nickname: Aimers
Horoscope Signs: Aquarius Sun, Leo Moon, Aquarius Rising
Life Path Number: 4
How I got into writing and reporting: I was always an extremely imaginative Air sign, and fell in love with writing in elementary school when we were assigned short stories and first learned about poetry. Fiction, illustration and short stories were always my thing, but during college I worked for the school newspaper and discovered my knack for the reporting side, as well. I started off doing simple interviews with musicians and prominent people around campus. I moved to New York after college and worked at several magazines as a journalist and blogged for many humor, lifestyle and entertainment websites. Since then, it's been a free-for-all! From blogging to journalism, I've written about whichever topic I can get my hands on. It's challenging and exciting.
How I got into Astrology: My mom kept a really cool Tarot deck in the living room when I was about 11. I always loved looking through them, they were big, bright and colorful, and I even tried to learn how to read them using the manual they came with. Even though my fledgling Tarot reader days were short-lived, I re-discovered my interest in divination when I started working for a site dedicated to Astrology and my interest was piqued again.
How I decide what to write about each day: I'm always searching the internet for current events and translating them into whatever is going on in the planets that day. Even pop culture and entertainment related topics! You can find something interesting in just about any aspect, and there's always a way to apply astrological insight to news and headlines.
Some articles I've written:
The best part of my job is: Helping people find ways to incorporate better karma and attract happiness in their lives through the articles I write.
Sites I love: Petfinder, Etsy, Rolling Stone
Karmic weakness: I break the DH Karmic Law No. 8 all the time. I'm constantly in front of a computer, even while I'm watching TV. I'm always checking my email, cell phone, Facebook and texts just to try and keep up with everything. But, I've learned it's good to give it a rest sometimes.
My current karmic dilemma: I should really do a better job of keeping in touch with my long-distance friends.