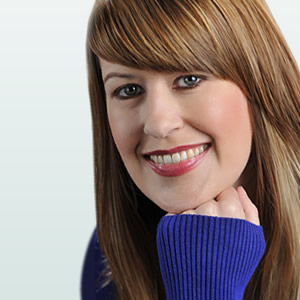 My Daily Defender Profile
Name: Karen
Daily Defender Nickname: K (Everyone calls me K. It's simple, but it works. I'm putting the "K" back in Karma!)
Horoscope Signs: Gemini Sun, Capricorn Moon, Leo Rising
Life Path Number: 7 (The searcher and seeker of truth!)
How I got into writing and reporting: My writing career began with crayons and staples at age 5, when I would, er, "self-publish" books about kittens. I still enjoy writing about kittens, but since then I've expanded my areas of interest. I grew up working in a newsroom, and I've spent most of my career writing about style, fashion, culture and travel for newspapers, magazines and websites, as well as writing materials for marketing, advertising and public relations. Now, I'm excited about covering meaningful topics for DH, delving into deeper issues and helping solve karmic conundrums. I have graduated from kittens to Karma!
How I got into Astrology: A close family member introduced me to Astrology when I was 6. I was hooked from that day I learned I was something magical called "Gemini," with two distinct sides of social, bouncy chatterbox and reserved, quiet intellect. I couldn't deny it -- even as a child. My birth chart is astonishingly accurate, and I enjoy being able to use that insight in my life. Ultimately I don't think it matters if people "believe" in Astrology or not. With an open mind, anyone can incorporate Astrology into their lives as a fun, fascinating and valuable source of insight.
How I decide what to write about each day: It's pretty organic. I'm open to the happenings, feelings and moods of everything and everyone around me. I just tap into it all and put my own personal stamp on it. Inspiration comes everywhere from headline news to a comment overheard from a stranger. A co-worker could shoot a Nerf dart at my back and the next thing I know I'm writing an article about how to achieve good Karma in the workplace. I just let my creativity loose to examine everything I'm exposed to, and then come up with something relevant to the mood of day. Or something I think people will enjoy discussing. Oh, and I also get jacked up on Diet Dr. Pepper.
Some articles I've written:
The best part of my job is: I feel good knowing my work contributes something positive to people's lives. Whether it's entertainment, information, practical advice or just a giggle. If readers come away with any of those things, it feels rewarding.
Sites I love: Wikipedia, The Internet Movie Database, Funnyordie, The New York Times, The Huffington Post, ModCloth, Etsy, Ebay, Someecards, Netflix, Rotten Tomatoes
Karmic weakness: I struggle most with DH Karmic Law No. 5: "If you can't post something nice, don't post anything at all." It's not like I'm a big ol' meanie or anything (I'm actually really totally super nice!), but I do sometimes get carried away by my own silly sense of humor. I like to make people laugh, so it's hard to pass up the opportunity to post a good joke when I see it -- and it's not always 100 percent appropriate. But I'm definitely making progress in cutting back on unnecessary wisecracks.
My current karmic dilemma: I feel guilty when I set boundaries and put my own needs first for a few hours, but it's so important to stay balanced. I'm sorry I didn't call or text or e-mail or instant-message or Facebook poke you back, I was busy breathing!